Buildbox Templates for Creating Your Next Mobile Game
The top video game developers in the Google Play Store and App Store recognize Buildbox as the best development platform for beginning game developers in the arena. No other video game creator gives developers the power and speed to drag and drop elements into scenes and control in-game physics with zero programming knowledge. Buildbox is responsible for the explosion of small start-ups and successful video games. It's so easy to make a great game, developers and designers can draft a new idea and have it ready to deploy in less than a week.
The culture of developers, artists, and designers within the Buildbox community is continually pumping out new content to make the process of video game creation even easier. C. If you're new to Buildbox or looking for ideas to start your next game, check out these top templates for inspiration.
1. Yellow Dog – Android Studio Buildbox App Template
Boasting an awesome vertical scrolling skin with enticing scenes and exciting action, Yellow Dog lets you create your character and run through levels of obstacles grabbing bones or coins or tokens. The more creative you get with your maps, the more fun your players will have. This skin comes equipped with ad network compatibility and universal customization.
2. Viking Adventure – Buildbox Game Template
With super-addictive side-scroller with more than 15 levels, this game template comes with challenging obstacles, colorful characters ready for customization, and fun actions. Your players run and jump through the levels of danger trying to collect all the coins and power-ups. The game is ideal for adding in-app purchases, and AdMob has full support for app monetization.
3. Motocross King – Android Buildbox Game Template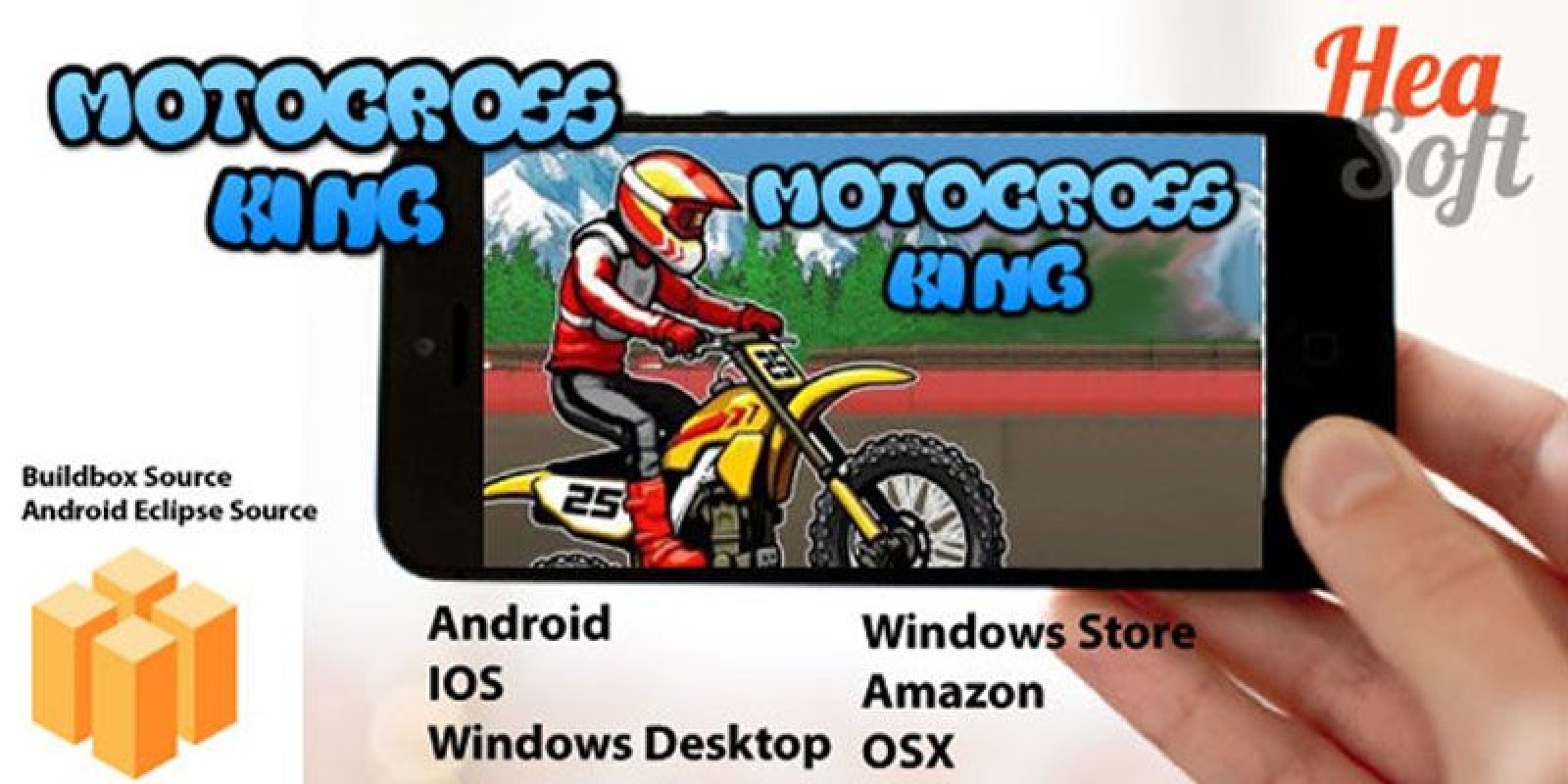 Who doesn't love a good racer? Built ready to ride with an endless side-scrolling in-game experience, Motocross King doesn't end until your player crashes. Players will relish the chance to top their latest high score — resulting in hours of fun. You can reskin your app in Buildbox by dragging your icons into place. Developers can port their video game into Android, iOS, and Windows Store.
4. Dash Jump – Buildbox Template
Developers can create a beautiful game with a great soundtrack by using the Dash Jump Template. Basic gameplay consists of dodging danger and jumping over obstacles to get the highest score possible. It's quite addictive! Developers can implement AdMob and Chartboost to monetize their game.
5. Curvilate – Buildbox Game Template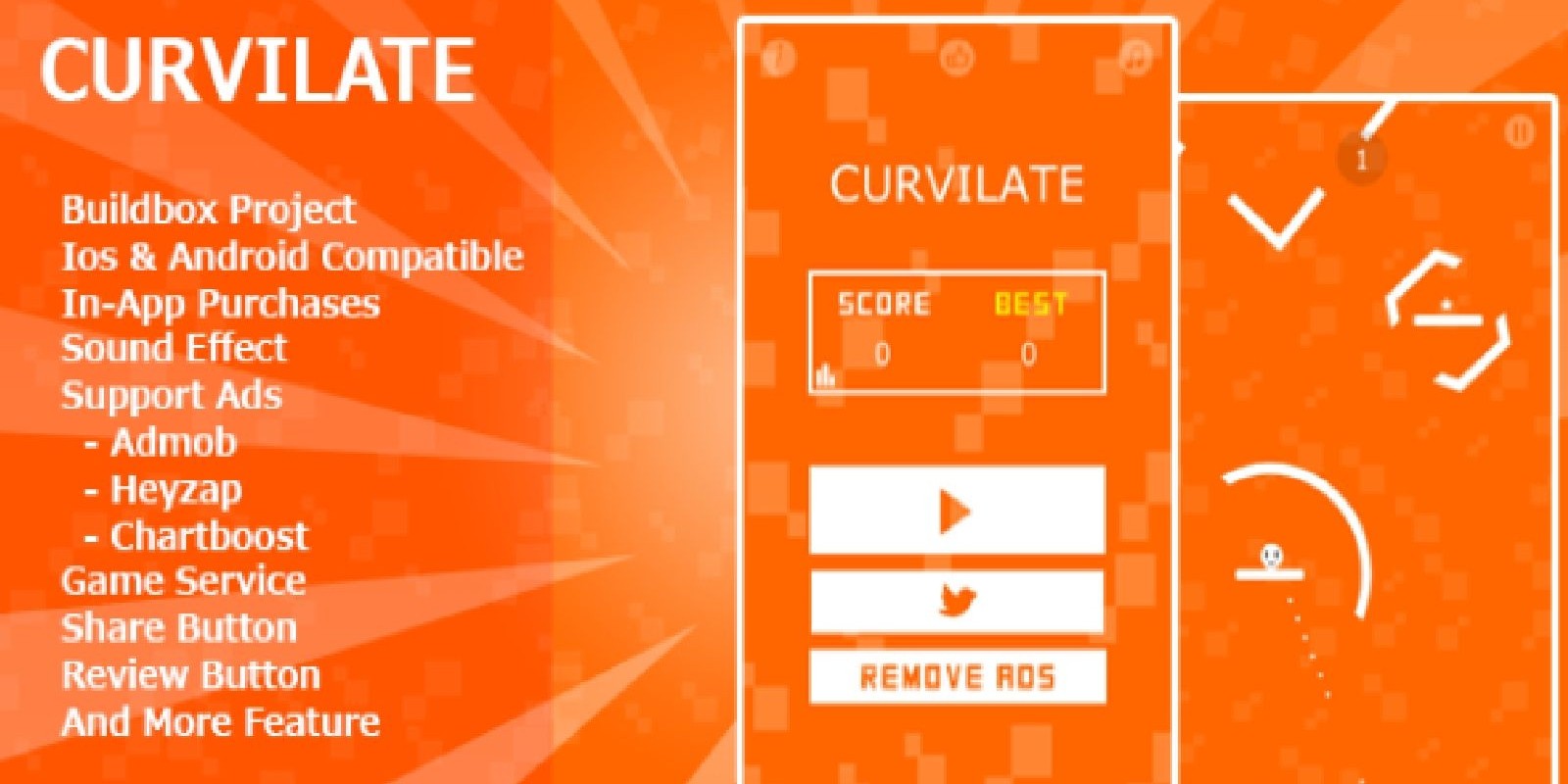 Game designers can make an exhilarating new game in less than two hours with Curvilate. The infinite vertical scroll and randomized obstacles will keep your players guessing what's coming next. Throw in a cute character, add a captivating storyline, and you've got yourself a hit game! The game template is built with Buildbox so it will easily deploy to the Google Play Store, App Store, and Windows Store.
6. The Chicken Gives Birth – Buildbox Template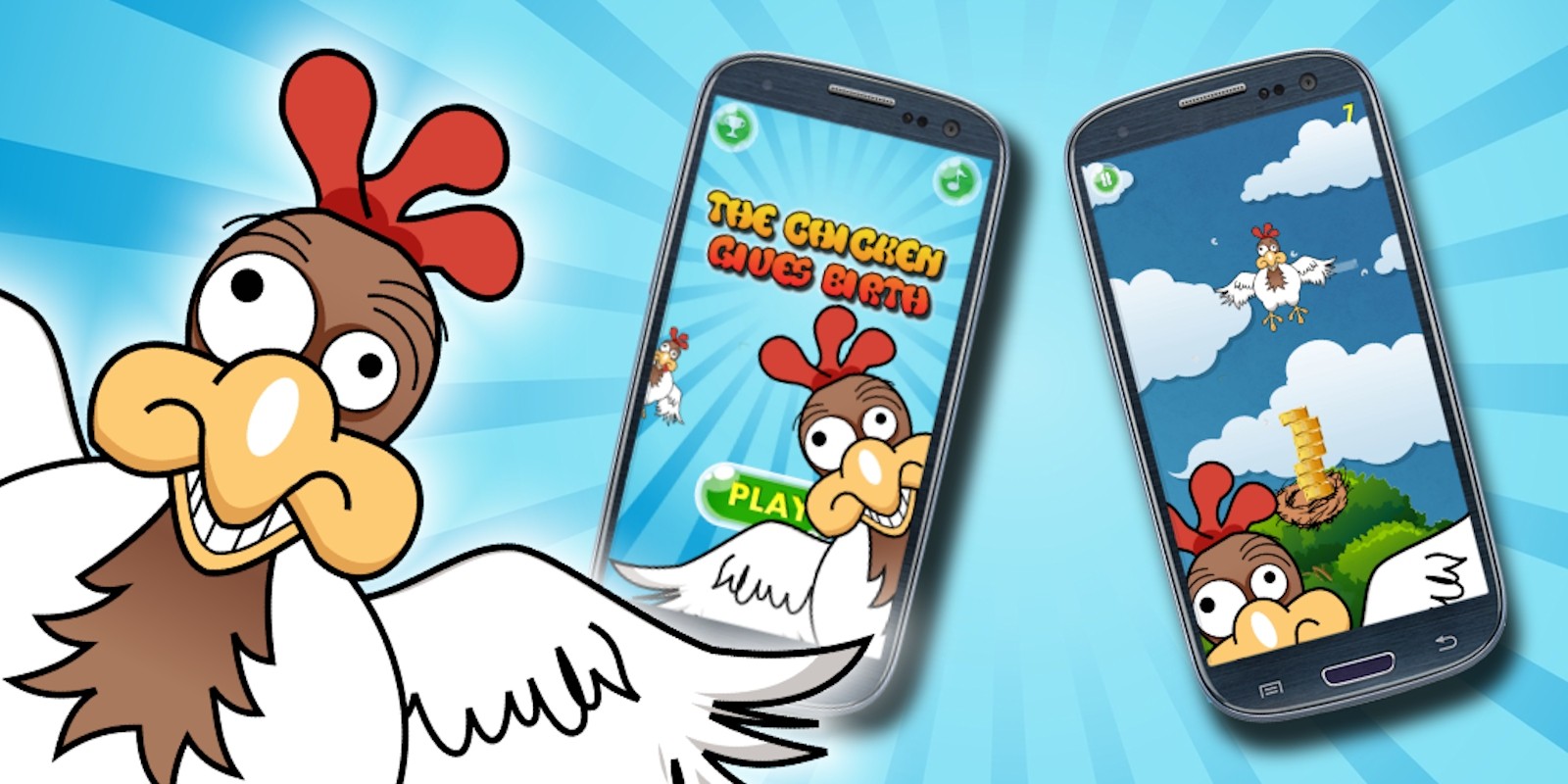 A deceptively simple concept quickly grows to epic proportions. The chicken drops golden bricks; the goal is to stack them up and watch your points rise. But beware — if your stack is unstable, you'll lose everything! Games with simple concepts and clear goals are proven winners in the App Store, and this template comes pre-built with a fantastic soundtrack that'll keep players engaged for hours.
7. Monster Truck Stunts – Buildbox Game Template
The perfect game for younger players, this app template features an array of characters who drive monster trucks and grab coins. You can customize the game to your liking and include in-app purchases and banner ads for monetization. The side-scrolling monster trucks, dirt ramps, and gravity-defying jumps are this video game template's strongpoints.
8. Free Fall – Buildbox Game Template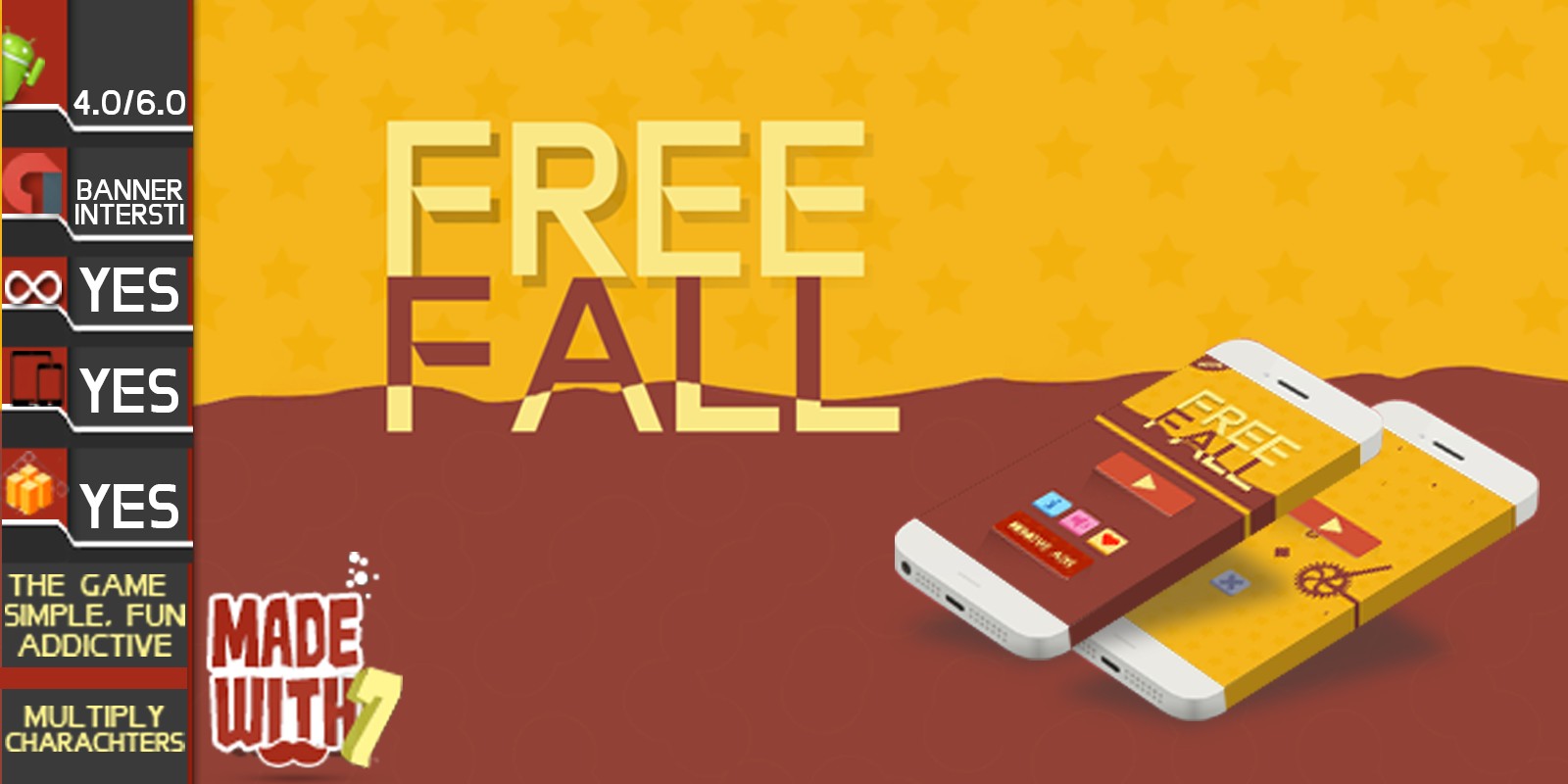 With a fast-paced vertical drop to collect coins and free a trapped character, along with high-quality images and an excellent soundtrack, this super-addictive video game is sure to be a hit. Game developers can modify more than 20 unique levels of gameplay and import their own assets to change the skin. Such an enthralling platform is perfect for AdMob app monetization.
Conclusion
Video game enthusiasts love the basic types of gameplay presented in each of these Buildbox templates. The games you create will appeal to players across the board and keep them entertained for hours.
There is a game for every demographic. Video game templates built with Buildbox give designers and developers unprecedented scale and speed when creating new games. Since all you have to do is drag and drop your new assets into place, it's possible to deploy a new game every week.
Designers will have more time to focus on making insanely great characters and drafting the perfect story for gameplay. Your innovation will be rewarded by more downloads and higher ranking in the App Store and in Google Play.
The increase in ad revenue from all your apps will boost your bottom line and put your name on the map as the next big indie startup or gaming studio. With Buildbox templates, the possibilities are endless.