Fiverr Alternative SellAnyCode.com
Fiverr is a website that helps you to get your job as a freelancer. It offers jobs related to digital marketing, writing, translation, audio editing, video editing, etc. This site also provides a simple way to build an impressive portfolio.
However, this freelance Job website is not without any flaw. It does not allow contact outside Fiverr, low income, 20% Fiverr commission, demand for extra work, etc. are few of its drawbacks.
Following is a handpicked list of sites like Fiverr, with their popular features and website links. The list contains both open source (free) and commercial (paid) software.
Upwork is a portal for getting freelance jobs. This strong competitor of Fiverr provides general jobs related to IT and networking, data science, admin work, accounting, translation, etc.
You can use this website to send unlimited proposals to clients. Once you begin a relationship with a new client, you will be charged a fee of 20%. It is a very friendly website for beginners.
What is Linux Linux Beginner Tutorial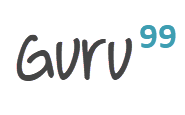 Link: https://www.upwork.com/
---
This website provides jobs like data entry, product sourcing, sales and marketing, human resources, content writing, accounting translation, etc. Once you register and login to Freelancer, you can get 8 free applications before paying membership fees. If you want to do freelancing work in this site, you have to bid for the charges and put a proposal. It has a dedicated team of advisors that helps you to get hired faster.
Link: https://www.freelancer.com/
---
Guru is a freelance site that helps beginners to create a profile. In this web site, freelancers can do finance, marketing, engineering administrative, etc. job.
It gives an easy way to get contacted by potential employers. This platform posts a massive amount of jobs every day. Guru deducts 5% to 9% payment you got after successfully completing a task.
Link: https://www.guru.com/
---
Servicescape is a freelance job website that works with startups and SMBs. This website offers jobs for editors, translators, graphic designers, writers, etc. You can interact with clients in numerous ways by sending a message, making a phone call, etc.
Link: https://www.servicescape.com/
---
PeoplePerHour is a UK based platform that provides business access to people interested in freelancing work.
It helps these people to connect clients. This site allows you to showcase your talent get hired by the project or by the hour.
Link: https://www.peopleperhour.com/
---
Hubstaff Talent is another replacement for the Fiverr. This platform enables people to work full time, based on an hourly contract and fixed price. You can find a job as a networking and infrastructure manager, helpdesk manager, receptionist, account executive, product marketing, etc.
You can just fill out your details, skills, and your availability, and you will be notified via email whenever someone likes your service.
Link: https://talent.hubstaff.com/
---
Toptal is a network for freelancer finance experts, product managers, etc. You can easily find jobs from numerous industries like healthcare, e-commerce, banking, and more. Applicants to Toptal site is tested and vetted before they applied for the job. Many known companies hire freelancers on Toptal for their projects.
Link: https://www.toptal.com/
---
CloudPeeps web portal that focuses on general freelancing work related to marketing, copywriting, social media, email marketing, etc. It is similar to Fiverr. It has more than a thousand professionals who are working as a freelancer. This site allows you to work remotely.
Link: https://www.cloudpeeps.com/
---
Truelancer is a platform for freelancers and employers to work together for a freelance job. It offers online jobs, work from home jobs, virtual assistance jobs, marketing trainer, and more. You can easily earn money by doing jobs on Truelancer. You can access it from a browser, Android, and iPhone device.
Link: https://www.truelancer.com/
---
Flexjobs is a portal that helps you to find freelance jobs, flexible schedule jobs, and more. Once you sign-up into this website, you can get unlimited access to a job. It has an easy and quick profile making process that enables you to be found by employers. Flexjobs website gives an email alert when an employer posts a new job.
Link: https://www.flexjobs.com/
---
Zeerk website offers numerous categories like website reviews, writing, posting article or blog, data entry, sales promotions, etc. Once the seller approved your task, you can apply for the withdrawal request. It contains a built-in transaction and conversation management system to provide feedback to the employer.